car accidents
Car accidents are increasingly being caused by distracted drivers. A recent study found that texting and driving is more dangerous that drinking and driving. The study found you are 8 times more likely to get in a collision due to texting and driving.
motorcycle accidents
Motorcycle accidents can cause devastating injuries. As with car accidents, quite a few motorcycle accidents are caused by distracted drivers and drivers that fail to maintain a proper and safe lookout.
Semi accidents
The shear size and weight of semis and tractor trailers can cause catastrophic injuries even in collisions that insurance companies consider small or minor. We fight for you to get the maximum compensation.
Medical malpractice
Even doctors make mistakes that cause their patients injuries. When that happens you need a lawyer to protect you and get justice for the negligence of health care providers.
workers compensation
If you have been hurt on the job, you may be entitled to workers compensation benefits, both short and long term. Dealing with the employer and the Idaho Industrial Commission can be difficult and complex. We are here for you in your time of need.
bicycle accidents
Drivers are supposed to yield to bicycles and keep a lookout for bicycles on the road. Bicycles are entitled to use the road in the same manner as vehicles. If you have been injured by a motorist while riding your bicycle, contact Nampa Injury Lawyer.
wrongful death
In the unfortunate event that your loved one has suffered death due to someone else's negligence, it is imperative to protect your rights. We are here for you when you need it the most and will be with you every step of the way.
crosswalk accident
Pedestrians are injured while lawfully crossing the road with an increasing frequency in Nampa, Boise, and Meridian. This may be due to the increasing population. In any event, Nampa Injury Lawyer is here to ensure you are compensated for the negligence of the driver.
Brain Injuries
Even small collisions can cause an individual to suffer from debilitating brain injuries that can cause life long disabilities. If you have suffered a concussion in a crash, contact us to determine if you have a case.
Reliable & Effective
If you have been injured by another person, through no fault of your own, you may choose to file a personal injury lawsuit in order to recover monetary compensation for your injuries. You may have been injured so severely you are unable to return to work and make a living for yourself and your family. In short, your life may have been altered forever and you could be facing a mountain of medical expenses you simply cannot pay. Your Nampa, Idaho personal injury claim could include compensation for medical expenses, lost wages, future lost wages, pain and suffering, and, in some cases, punitive damages.
At Joe Frick Law, PLLC, our personal injury attorneys have experience and success representing a variety of injured clients in the Nampa area including:
Personal Injury

(dog bites and attacks, slip and fall accidents, injuries from defective products, injuries related to medical malpractice, construction accidents, injuries from an assault and battery, and, of course, auto accidents)

Car Accidents
Workers' Com
Truck Accidents
Motorcycle Accidents
Wrongful Death
The attorney
Joe Frick is an attorney focusing on personal injury serving individuals that have been injured due to someone else's fault. He serves individuals in Nampa, Meridian, Boise, and throughout the State of Idaho.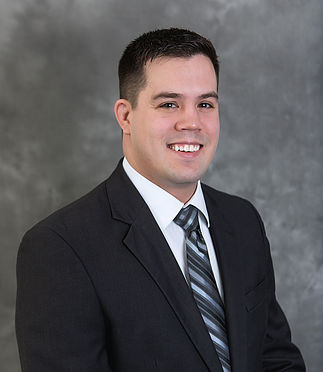 Compensation You Are Entitled to Receive Following a Personal Injury
Medical expenses can include any payments you have made for hospital expenses, doctor bills, the cost of prescription drugs, expenses for rehabilitative therapies, and even such expenses as gas and motel bills if you must travel a significant distance to see a specialist. It is important that you keep careful records related to your injuries from the accident. If you are unable to return to work, whether for weeks, months or even longer, you may be able to claim lost wages, and loss of earning capacity. Some injuries may have a long-term impact on your ability to perform certain tasks, meaning that even if you can return to work, you may not be able to do the same work you did prior to your accident. If this results in a loss of earning capacity, your attorney may ask for compensation to make up for those losses.
Pain and suffering is one non-economic component of your personal injury claim. You are allowed to seek compensation for non-economic damages, however they can be more difficult to prove than medical expenses or lost wages. Perhaps you have experienced mental anguish due to disfigurement or you are in constant pain as a result of the accident. If so, you have the right to receive compensation. There may be additional expenses which are a direct result of your accident. Perhaps you have been forced to modify your home and vehicle due to your injuries or have childcare expenses because you can no longer take care of your children in the same manner as you did prior to your accident. You may be unable to perform your day-to-day tasks and chores and have been forced to hire help. If you were injured by the negligence of another, and are facing financial challenges as a result, you are entitled to compensation.
Statutes of Limitations for Personal Injury Claims in Nampa, Idaho
The statutes of limitations govern the amount of time you have in which to file a claim for compensation for your injuries. While the statutes of limitations vary from state to state, in the state of Idaho the statute of limitations for a personal injury claim is two years. Should you fail to file your claim within this fairly narrow window of time, you could find yourself injured, unable to work and unable to pay your medical expenses. Having an experienced Nampa, Idaho personal injury attorney by your side from the time of your accident can truly make a difference in the outcome.
How is Fault Determined in a Personal Injury Claim?
Idaho follows the "fault" system when compensation is determined in a personal injury claim. The fault system is based on the idea that the party responsible for the accident will be held liable for damages incurred by the victim. If more than one person is at fault, then comparative law determines who will be responsible for the damages. As an example, suppose you were hit by a driver who was exceeding the speed limit and running a red light. While the bulk of the fault certainly belongs to that negligent driver, perhaps you were looking down at your phone when you started through the intersection, therefore the court could determine you were 10 percent responsible for the accident. If this were the case, then if your settlement amount was $100,000, you would only receive $90,000 due to your percentage of fault.
Why Choose Us?
Attorney Joe Frick was born and raised on a Southeast Kansas farm. After high school, Joe enlisted in the U.S. Air Force, where he was stationed in Mountain Home, Idaho. After receiving his law degree from Washburn University School of Law—where he graduated with Dean's honors--Joe then received certificates in Advocacy and Natural Resources. Before starting Joe Frick Law, PLLC, Joe practiced law with the Billings, MT law firm of Crowley Fleck PLLP and Tolliver Law Firm PC. Joe is a member of the bar in Idaho, Montana, Wyoming, North Dakota, Kansas, the U.S. District Court in Idaho and the U.S. District Court in Montana.
Joe Frick offers legal assistance in the following locations: Boise, ID, Meridian, ID, Caldwell, ID, Eagle, ID, Kuna, ID, Billings, MT, Wyoming and now Nampa, ID. As an experienced personal injury attorney, Joe understands just how stressful legal issues can be—particularly when you have been injured, through no fault of your own. Because of this, Joe strives to provide clients with the very best legal representation possible.
How a Nampa, Idaho Personal Injury Attorney Can Help
If you have been injured in an accident as the result of another's negligence, you may be entitled to compensation for your medical expenses, lost wages and pain and suffering. Joe Frick wants you to know that the law is on your side, and that he will fight aggressively for your rights and your future. Joe will provide evidence to show the defendant was negligent and that the negligence resulted in your accident and subsequent injuries.
At the Nampa, Idaho law office of Joe Frick, we do not believe you should be left to deal with injuries which you received through no fault of your own. We understand how frustrating it can be to be injured, unable to work and unable to pay your medical expenses as well as your regular monthly expenses. Contact Joe Frick Law, PLLC today for experienced, knowledgeable legal representation.
contact us today to schedule a free consultation